Accommodation
Discover the fantastic range of spacious cottages at Les Villages Nature® Paris. With great self-catering facilities and options to sleep up to 12 people, they're the perfect place for families and larger groups to enjoy a relaxing holiday together.
Cottages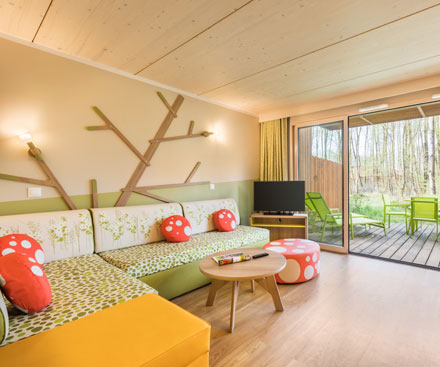 Comfortable and cosy cottages with a fully-equipped kitchen and a private terrace surrounded by the beauty of nature.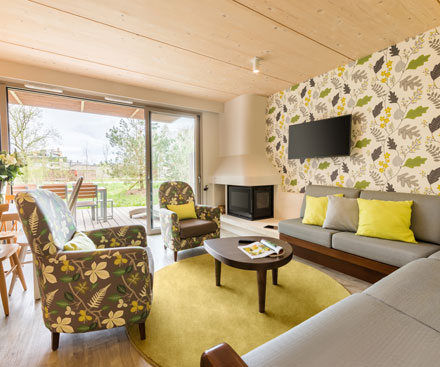 Spacious cottages with an extra touch of comfort and additional amenities, located close to the shops and activities.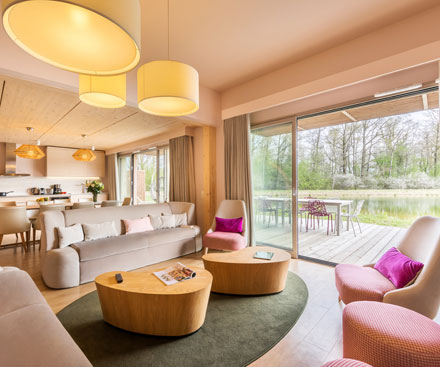 Enjoy a more luxurious stay with a brilliant selection of extra facilities, including a relaxing Jacuzzi bath and Nespresso machine.

For more information call us on 0330 880 5133.
©Ton Hurks
© 2021 Disney. Images shown may not represent actual operational or public health guidelines in force at the time of your holiday.